Messages

1,863
Reaction score

640
Points

108
I don't think that argument is sufficient.

On the first point, I would argue that the text does not mean the Spirit was not there at the time of Christ – the text doesn't say that.

Rather, the first reference is in John 14:26, to "another Comforter" (Gk: Paraclete), which infers that Christ too is a 'Paraclete', in that He fulfils the functions of such, acting as advocate, intercessor, comforter, etc.

In reference to 'afterwards', this was Christ speaking with regard to the mission of the Holy Spirit with regard to Himself and salvation.

However, the Holy Spirit was there from the beginning (cf Genesis 1:2).
From my understanding of the Baha'i Writings I see both positions are correct.
Baha'ullah offers that All names, Attributes and Stations are applicable to all of God's chosen Manifestations, as they are all One in the Holy Spirit. I see they are All Christ (Annointed Ones) born of the One Holy Spirit. To me this is the only way we can embrace the fulfillment of this Biblical Passage.
Zechariah 14:9 "And the LORD shall be king over all the earth: in that day shall there be one LORD, and his name one."
Then there is their earthly distinction, the preordained Revelation, where the Holy Spirit is Annointed to God's Chosen Messengers, the 'Self of God' in each age, each bringing a distinct Revelation suited to the age.
This age has being designated in the Bible as the 'Day of God', where the Comforter, the Father has come as a representation of the Greatest Name. "Translated into Biblical Hebrew, Bahá'u'lláh would be Kabód YHWH"
That last quote is from a paper on the Word Baha, which to me helps me understand the Spiritual aspects of the Names of God's chosen Messengers.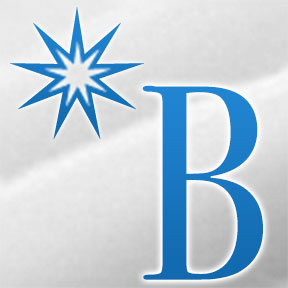 History of the concept of the Greatest Name and its place in Bahá'í theology.

bahai-library.com
Regard's Tony